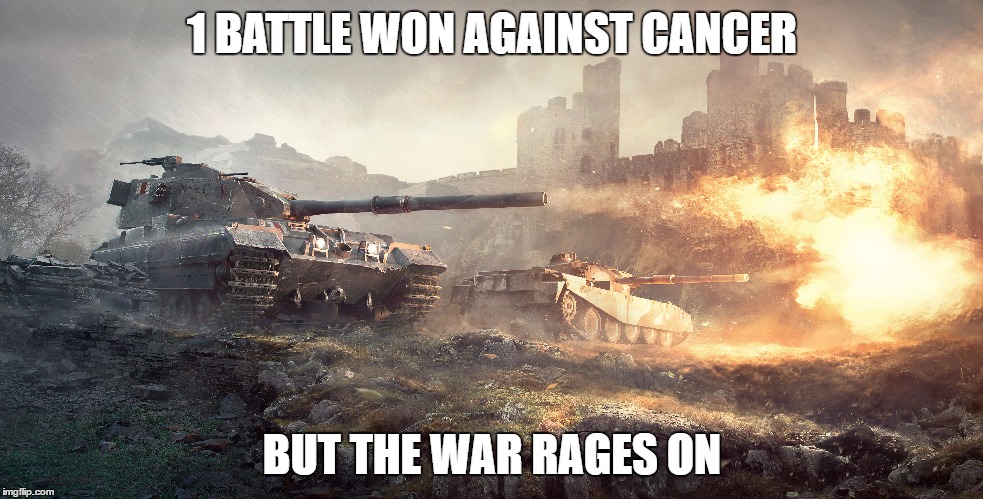 The tide is turning and we are finally swinging the pendulum against cancer with more than 50% of diagnosed cancer sufferers now beating the disease. Although this is a major positive compared to an estimated 25% survival rate back in the 1970s there is still lots to be done.
Estimations show there is currently around 2.5 million people living with cancer in the United Kingdom today. That's 3.9% of the whole UK population.
With the news of a new breakthrough in the combination therapy that destroys most tumors we will be hoping the cancer survival rates will show noticeable increases. Noticeable increases in the % number will make a difference to so many lives and families across the UK however, it is worth noting serious testing is still at an early stage.
The drug trials were mainly tested on patients with skin cancer Melanoma. There are around 15,000 people diagnosed with Melanoma in the UK each year.
The trials reported most patients recorded a 50% or reduction in tumors. 60% of terminally ill patients who were expected to live 9 months or less are still alive after two years.
Remarkably 1 in 5 of those patients has seen all tumors destroyed.  The war against cancer goes on but this is certainly good news in this particular battle. This is a massive breakthrough in the human journey against cancer.
I do believe in the saying that "we may not be able to defeat cancer on our own but together, we can beat cancer!"
Yes we can beat cancer and yes we will eventually beat cancer together but let's not forget around 41% of all cancer cases are preventable. These are due to live style habits but let's face it, not everybody is going to change their drinking, smoking and eating lifestyles but what's the cost of putting sun cream on when the suns out? £4.99 from semichem is exactly how much!
Due to long winters, long working hours and not particular interesting summers in terms of weather us Brits suffer from sun deprivation. This is gives us an ignorance to the power of the sun when it does come out.
For instance in Scotland when it hits 17 degrease or above it's known as 'Taps Aff' weather. In Newcastle it doesn't even need to be sunny for it to be taps aff weather, there just has to be a game of football on.
A survey revealed 9 million British holiday makers get sun burned every time they go on holiday abroad. Some even admit to getting burned more than once during the same holiday.
This all leads back to our ignorance of the power of the sun. Because we don't see much of the sun throughout the year it doesn't mean to say a two week binge blast of UV rays isn't going to harm us, it does and it will if we don't take proper measures. The 15,000 UK patients diagnosed each year with  Melanoma will vouch to that!
Simple measures can make a huge live long difference:
In really hot weather sunscreen won't fully protect on its own but it does help massively. Other simple protection methods include
Staying in the shade when the sun is at its strongest – normally 10 AM and 4 PM.
Avoid UV tanning beds
Cover up with clothing
Wear a wide brimmed hat
Use UV-blocking sunglasses.
Use sunscreen SPF of 15 or higher
If participating in outdoor activities use a water-resistant sunscreen
Reapply sunscreen when exiting the pool
Its great news the scientists of world are figuring out the complex elements of beating cancer but until they have nailed it, let's help them and ourselves by closing as many doors as possible to cancer.
If you have been effected by or are suffering from Melanoma skin cancer the links below may be of help to you:
UK                          –              http://www.theloc.com/specialism/melanoma/
New York            –              http://nyulangone.org/locations/skin-cancer-unit
Sydney                 –              http://www.scfa.edu.au/
South Africa       –              http://www.sandtononcology.co.za/